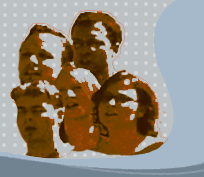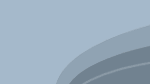 Unser Repertoire umfasst die ganze Bandbreite des Gospels: so gehören altbekannte "Gassenhauer" (jedoch neu arrangiert) ebenso dazu wie moderne Songs, geprägt von Soul-, Jazz- und Funkelementen, die noch nicht jeder kennt. Diese kommen überwiegend aus den USA (Kirk Franklin, Richard Smallwood, Jessy Dixon und vielen mehr) und werden dort z.T. in den Charts gespielt oder bei den Gospelgottesdiensten gesungen. Aber auch in Europa, v.a. Skandinavien, wird die "Frohe Botschaft" hörenswert komponiert und arrangiert (Joybells, Oslo Gospel Choir).


Songs
(der vergangenen Jahre, die nicht alle das aktuelle Repertoire wiedergeben)
Again I say rejoice
Ain't no mountain high enough
Akekho ofana no Jesu
Alleluja (Zulu)
Amazing
Amazing Grace
At the table [Video]
Awesome
Baba whetu
Baba Yetu
Because of who You are
Be like him
Better
Better Is One Day
Blessed be the name of the Lord
Blessed be the rock
Blessing in the storm
Bridge over troubled Water
Brighter day
Come into his presence
Didn't my Lord deliver Daniel
Do Lord, remember me
Down To The River To Pray
Everybody clap your hands
Every Time I Feel The Spirit
Faithful Is Our God
Friend of God [Video 1] [Video 2]
Glory to Your name
Go tell it on the mountain
Going up yonder
God's gift to mankind
Gonna Be a Lovely Day
Greater
Hallelujah (a soulful celebration) [Video]
Hallelujah, salvation and glory [Video]
Hallelujah (Shrek)
Happy
Healing
He'll lead us through
He's able
Higher and higher
Hlonolofatsa
Hold on, help is on the way
Holy, holy, holy
Holy Spirit
Holy spirit rain down
I call you faithful
I live because of christ
I love to praise him
I love the Lord
I need You to survive
I open my mouth to the Lord
I will follow him
I promised the Lord
I'm so glad
I say a little prayer
I smile
I will bless the Lord at all times
I'll be there
In your arms
Isn't she lovely
It's good to know Jesus
Jesus promised
Joyful, Joyful
In the sanctuary [Video]
Lean on me
Leaning on the everlasting arms
Let everything that has breath praise the Lord
Let it rain
Let it rise [Video]
Let us break bread together
Let your kingdom come
Light a candle
Lord hold me
Love's in Need of Love Today
Masithi Amen
Medley (Amen - Down by the riverside - Old time religion)
My Desire
My life, my love, my all
My love is your love
My worship is for real
Ngothando
No greater love
Now behold the lamb
Oh happy day
Order my steps
Peace be unto you
Praise Ye the Lord [Video]
Pride (In The Name Of Love)
Put A Little Love In Your Heart
Ride on, King Jesus [Video]
Run to You (PTX)
September
Say YES
Shackles (Praise you)
Shine Your light [Video]
Shosholoza
Sing Halleluja
Sing (PTX)
Somebody
Soon and very soon
Souled out
Stand by me
The Lord just keeps on blessing me
The way I care
There is a rock
There is power
This is the day
This Little Light Of Mine
Together
Total Praise [Video]
Trouble don't last always
Ukuthula
Use me, Lord
Victory is mine
Viva la Vida
Will you be there
Worship the Lord
You Are Good
You say
You're the voice
You've got a friend



Bei der Gestaltung von Gottesdiensten singen wir zusätzlich verschiedene "gemeindetaugliche" Lieder in deutscher Sprache ("Neue Geistliche Lieder", bzw. "Sacro-Pop").